With the season kicking off on Saturday, the weekend brought the start to another year of loanee action with 5 players currently out on loan from Reading. We'll be looking at all the players, and check out how they have been doing in the last week.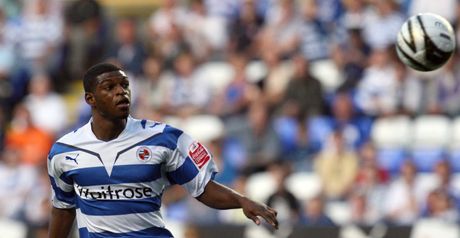 First up, Nicholas Bignall joined Exeter City last Tuesday, and since has started both of the Grecians' games in the last week. He made his debut in a 0-0 draw away at Stevenage, and also played in a 2-0 Carling Cup win over Yeovil, setting up debutant Guillem Bauza for Exeter's first goal.
Bignall, 21, is hoping this loan spell will help him force his way into the Reading team back in Berkshire. Speaking to Radio Devon, he said, "This could be the stepping stone that I need to get into the team (at Reading), The manager at Reading said it was a good club to be at and a good place to further my career. I'll hopefully fit in well with the boys and get some goals under my belt."
Nick has made just 3 starts for the Royals in his career, with all of these coming in the Carling Cup, so this move for Exeter is a good one for him as he looks for regular games. With 2 starts out of 2 so far, Nicholas will want to try and keep his place in the starting line-up until his loan expires on the 3rd October.
Over in Ireland, young defender Carl McHugh's Dundalk were back in action after a mid-season break, and it was a dramatic return as the Irish side drew 1-1 with Sligo Rovers, courtesy of an injury-time penalty from Carl's teammate Mark Quigley.
Dundalk looked to be heading for defeat after Sligo took the lead on 87 minutes, the first goal scored against them since McHugh has joined in defence, before Quigley stole a point from the spot.
McHugh, who's loan deal runs until November, was also called up for the Republic of Ireland Under 19's this week as they took on Serbia. However Carl was an unused sub as the Serbians defeated the Irish side which included Reading striker David Murphy, 3-0.
Dundalk are next in action on Friday, as they travel to Drogheda United.
Another player who went out on loan in the last week is young midfielder/left-back Frankie Raymond, who joined Eastleigh last week until 11th October.
Raymond, 18, who shot to fame from the Reading academy after winning the LFE Goal of the Month back in January, played the first-half for Reading in a pre-season friendly against the Spitfires back in July, and obviously impressed Eastleigh manager Ian Baird on that occasion, as he joins up with him before they begin their new season on Saturday against Frankie's former loan club, Basingstoke.
Speaking to the Daily Echo after signing the Royals' academy graduate, Baird said, "I looked at him last season just before he went to Basingstoke and missed out on him, but every time I've seen him play I've been impressed. He's got a bit of aggression about him and a will to win and what I like about him is that he wanted to come here. Frankie's been down and trained with us and he seems a nice lad. He can play in a couple of positions and hopefully he'll be a good acquisition."
Raymond started at left-back last Wednesday in a 4-1 friendly win against Southampton XI which included Joseph Mills, brother of former Reading captain Matt.
Staying in the Non-League, young Royals 'keeper Dean Santangelo is currently spending time at Blue Square South and is continuing to impress. Bromley's league campaign begins on Saturday with a trip to Hampton & Richmond, but Dean has been involved in two friendlies since the last update.
Last Tuesday Bromley went down 2-1 to Crystal Palace, but the academy goalkeeper made a name for himself as he saved Craig Fagan's penalty. Fagan, a player well known round the English leagues, was ruled out of Hull's games against Reading last season, but following his release from the club last season, has joined Crystal Palace on trial.
More recently, Dean featured in a friendly against Chelsea XI as they drew 2-2. He made a great save to deny striker Marko Mitrovic and earn Bromley a very good draw in preparation for their new season.
Finally, young midfielder Jake Taylor failed to make the squad for Aldershot's opener against Bradford. With only 16-man squads allowed now in the Football League, it means there isn't much room for Jake to fit his way into the Aldershot team, although having left Reading to get first-team experience, it seems a large disappointment he isn't currently in the Shots' side. With their Carling Cup game against West Ham postponed due to the recent riots, Jake will have to wait until they play Northampton, who he made his professional debut against for Reading, on Saturday if he wants to hopefully make his first appearance for Aldershot.